Większość blachodachówek przypomina kształtem tradycyjną dachówkę, jest jednak wyprodukowana z zupełnie innego surowca, jakim jest odpowiedniej jakości stal. Ma również inny format. Między innymi z tych cech wynika wiele zalet tego typu pokrycia dachowego, które sprawiają, że cieszy się ono bardzo dużą popularnością wśród inwestorów.
Łatwość montażu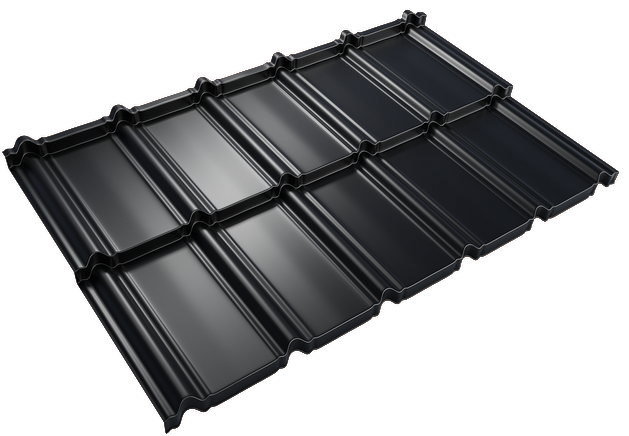 Blachodachówka jest materiałem łatwym w montażu. Produkowana jest w większych formatach (w ofercie Regamet dostępna jest w arkuszach na wymiar lub modułach), a przy tym jest lżejsza niż tradycyjna dachówka. Położenie jej na konstrukcji dachowej postępuje więc znacznie szybciej niż w przypadku dostępnej w pojedynczych elementach i cięższej tradycyjnej dachówki. Niewielka waga blachodachówki umożliwia zamontowanie jej również na lżejszej konstrukcji dachu. Dzięki temu również etap stawiania konstrukcji dachu jest mniej skomplikowany.
Łatwość montażu blachodachówki sprawia, że wyspecjalizowane w tym zakresie ekipy dekarskie są na rynku bardziej dostępne, przez co inwestor może znacznie szybciej znaleźć fachowców, którzy zamontują jego połać dachową w dogodnym terminie.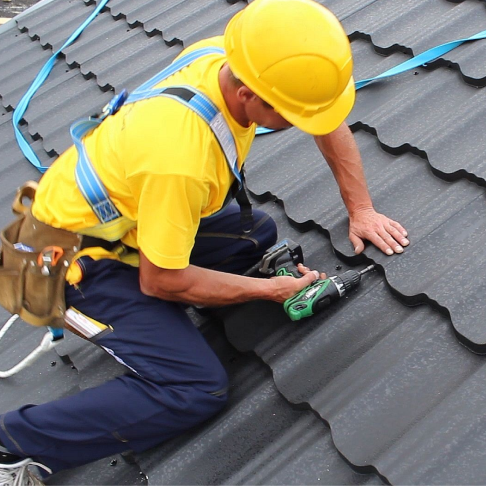 Większa szczelność
Dużą zaletą blachodachówki jest jej większa szczelność w porównaniu do dachówki ceramicznej. W przypadku tej drugiej każdy element montowany jest oddzielnie. Z czasem między dachówkami ceramicznymi mogą powstawać niepożądane szczeliny przepuszczające wodę.
Blachodachówka nie stwarza takiego niebezpieczeństwa. Montuje się ją w gotowych modułach lub arkuszach ciętych na wymiar, przez które wodzie jest o wiele trudniej przedostawać się pod połać dachową. Dodatkowo blachodachówka jest odpowiednio profilowana – tak, aby jej szczelność była jeszcze większa.
Uniwersalne dopasowanie
Kolejną zaletą blachodachówki jest łatwość jej dopasowania praktycznie do każdego, nawet najbardziej skomplikowanego pod względem konstrukcji dachu. Takie pokrycie bez problemu zamontujemy na więźbie z wieloma załamaniami, dużą liczbą lukarn i koszy rynnowych. To dlatego, że blachodachówka jest materiałem łatwym w obróbce. Poza tym jest docinana na wymiar konkretnego dachu (tego typu arkusze dedykowane są dachom o prostym kształcie) lub występuje w postaci modułów o niewielkich rozmiarach (przeznaczonych na dachy o urozmaiconej więźbie).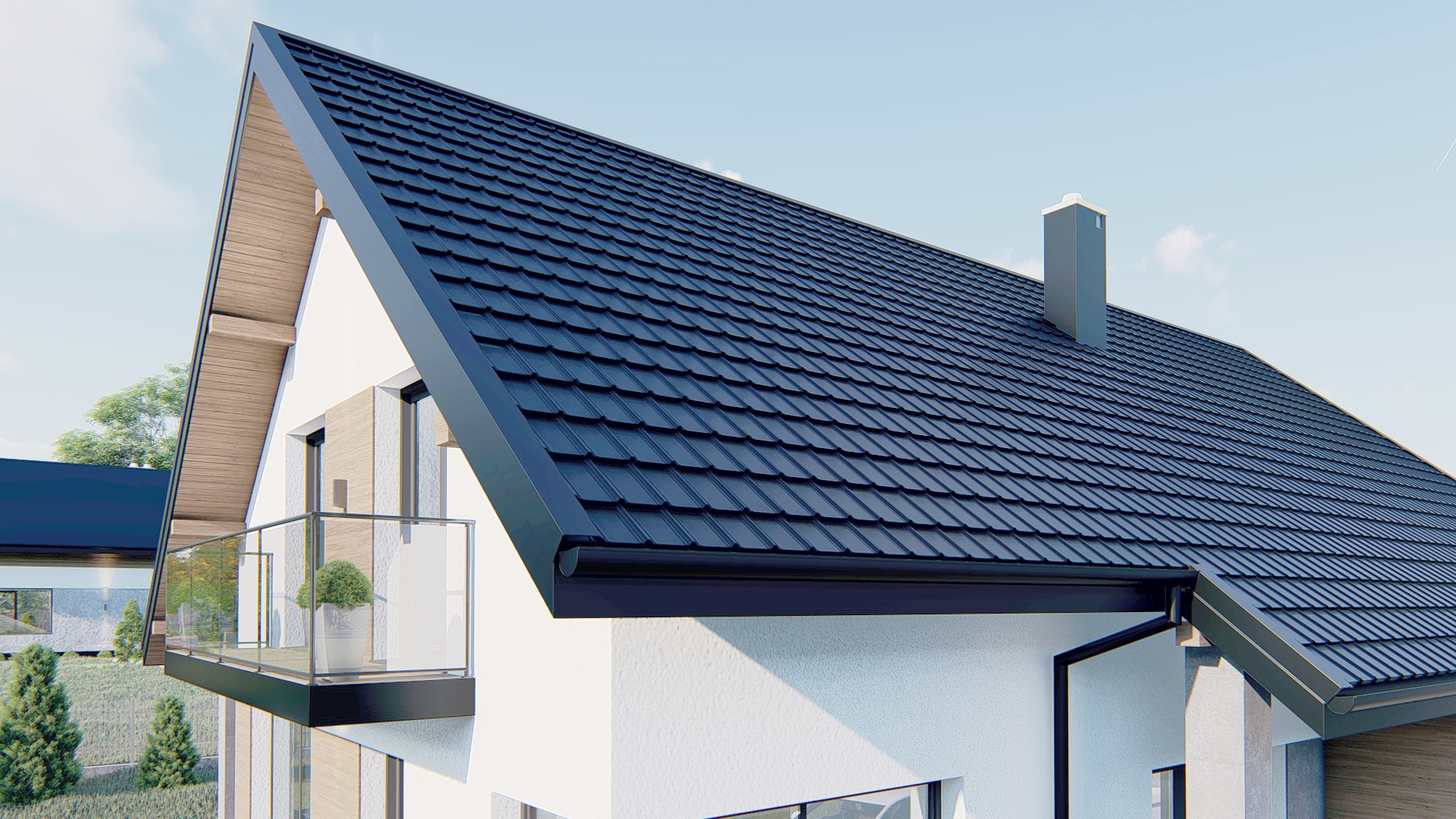 Na blachodachówkę warto zdecydować się również w przypadku remontu dachu. Dzięki jej uniwersalności, istnieje możliwość zamontowania jej na tej samej więźbie, na której znajdowało się wcześniejsze pokrycie dachowe.
Różnorodny design
Blachodachówka wizualnie  przypomina klasyczną dachówkę ceramiczną, ale jednocześnie jest dostępna w szerszej gamie różnorodnych kształtów i kolorów. Dzięki temu zapewnia klientom naprawdę dużą swobodę wyboru i może być dopasowana estetycznie do każdego stylu i typu budynku.
Duża ekonomiczność
Blachodachówka z kilku względów jest ekonomicznym pokryciem dachowym. Już cena samego produktu jest niższa niż dachówek ceramicznych. Poza tym konstrukcja dachu wykonywana pod tego typu rozwiązanie jest znacznie mniej skomplikowana, a więc i tańsza od więźby pod tradycyjną dachówkę. Wynika to z faktu, że blachodachówka jest lżejsza.
Na tym jednak oszczędności się nie kończą. Koszt położenia blachodachówki jest mniejszy, ponieważ prace montażowe są o wiele mniej pracochłonne niż w przypadku innych pokryć.
Wysoka jakość
Współczesne blachodachówki mają również bardzo wysoką jakość, dzięki czemu mogą być tak samo trwałe jak dachówki ceramiczne. Wytwarza się je ze stali, najpierw odpowiednio cynkowanej i lakierowanej, a następnie tłoczonej. (tu trzeba zmienić bo najpierw jest blach cynkowana, lakierowana dopiero później tłoczona)
Regamet współpracuje z najlepszymi światowymi dostawcami stali, do których należy m.in.  firma U.S. Steel. Unikatową cechą naszych blachodachówek jest ekskluzywne wykończenie jedną z trzech innowacyjnych powłok lakierniczych. Zapewniają one objętą wieloletnią gwarancją odporność na uszkodzenia mechaniczne oraz zmiany zachodzące pod wpływem warunków atmosferycznych, a także na dłużej zachowują  piękny wygląd i kolor dachu.