Wielu inwestorów poszukuje wyjątkowego pokrycia dachowego. Ekskluzywność w przypadku tego typu produktów to najwyższa jakość surowca, z którego są wykonane, niepowtarzalny design i nowoczesność.
Najwyższa jakość
Ekskluzywne pokrycia dachowe z blachy charakteryzują się nie tylko pięknym i eleganckim wyglądem, ale przede wszystkim najwyższą odpornością. Taką trwałość blachodachówkom, blachom trapezowym i panelom dachowym gwarantuje wysokiej jakości stal, z której są wykonane oraz odpowiednia powłoka ochronna. Zapewnia ona pokryciu dachowemu podwyższoną wytrzymałość na różnego rodzaju uszkodzenia, np. mechaniczne, do których może dochodzić podczas transportu lub montażu, a także na oddziaływanie niesprzyjających warunków atmosferycznych, na które dach jest narażony przez cały rok.
Jakość stali, z której wykonane jest pokrycie dachu, ma niebagatelne znaczenie dla jego trwałości. To dlatego Regamet współpracuje z najlepszymi światowymi dostawcami tego surowca, do których należą m.in. firma U.S. Steel czy ArcelorMittal. Dzięki nim produkujemy blaszane pokrycia dachowe, które mają odpowiednią warstwę cynku nałożoną na rdzeń stalowy. Chroni ona dach przez korozją. Poza tym nasze produkty są wykonane z blachy odpowiedniej grubości (nawet 0,54 mm). Dzięki temu jest ona sztywniejsza i jeszcze bardziej solidna.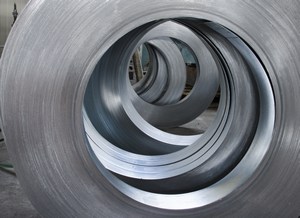 Ponadto w nowej kolekcji blachodachówek dwumodułowych i na wymiar oraz paneli dachowych Regamet PRO znajdują się trzy innowacyjne powłoki gwarantujące najwyższą jakość wybranym produktom naszej firmy. Pokrycia dachowe wykonane w powłokach PURTEXT, EXELENT i MAT STRONG 300 charakteryzują się podwyższoną trwałością i odpornością na uszkodzenia, dzięki czemu objęte są wieloletnią gwarancją*. Każde z oferowanych ekskluzywnych wykończeń ma nieco inne właściwości. Powłoka dekoracyjna PURTEXT jest najgrubsza i najtrwalsza, EXELENT zapewnia wysoką odporność i łatwość obróbki, a MAT STRONG 300 cechuje dodatkowa ochrona rdzenia (cynk 300 g/m²) i większa odporność na uszkodzenia czy korozję.
Wspaniały design
Ocena estetyki blachodachówki jest kwestią bardzo indywidualną. Jedni inwestorzy preferują pokrycia dachowe o minimalistycznych kształtach, w "neutralnych", grafitowych kolorach i matowych powłokach (dobrym przykładem może być blachodachówka dwumodułowa Liwia PRO z nowej oferty Regamet PRO). Inna osoba może dokonać bardziej awangardowego wyboru, np. w postaci blachodachówki Petra PRO, w czarnym, błyszczącym wykończeniu.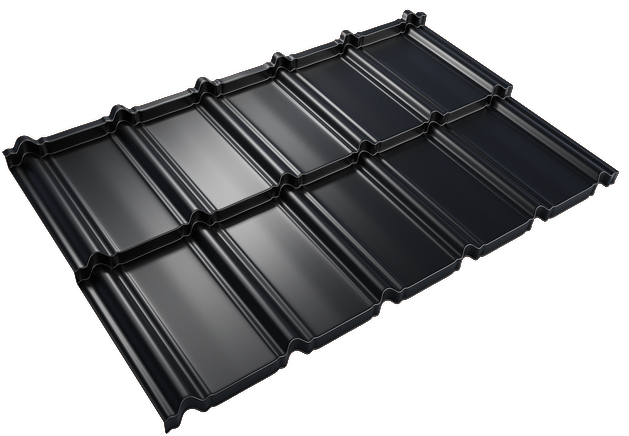 Choć wymienione modele blachodachówek charakteryzują się odmiennym stylem , to bez względu na preferencje klienta obydwie propozycje zasługują na miano wyróżniających się wspaniałym designem i jakością.
Wychodząc naprzeciw oczekiwaniom najbardziej wymagających klientów, stworzyliśmy wyselekcjonowaną linię pokryć dachowych Regamet PRO. Kolekcja zawiera sześć wzorów blachodachówek dwumodułowych, na wymiar i paneli dachowych, dedykowanych zarówno do modernistycznych, jak i bardziej klasycznych oraz bogatych form budynków. Każdy z produktów dostępny jest w trzech ekskluzywnych powłokach PRO, dostępnych tylko w naszej ofercie. Zapewniają one nie tylko podwyższoną odporność pokryciu dachowemu, ale także bardzo ekskluzywne matowe lub błyszczące wykończenie oraz ochronę pięknego wyglądu i koloru.
Nowoczesność
Nowoczesność, choć jest pojęciem zbliżonym do opisywanego wcześniej designu, dotyczy jednocześnie nieco innych jej aspektów. Nowoczesne pokrycia dachowe powinny być jak najlepiej dopasowane do aktualnych trendów panujących w architekturze. Jako dominujący można obecnie wymienić minimalizm, dla którego najbardziej charakterystyczne są dwa typy budynków: proste domy z dwuspadowym dachem bezokapowym, a także z dachem jednospadowym o małym kącie nachylenia. Jakiego typu pokrycia dachowe będą dla nich najbardziej odpowiednie, nadadzą im jeszcze bardziej ekskluzywnego, zjawiskowego charakteru?
W przypadku domów z dwuspadowym dachem bezokapowym najlepszym wyborem będzie minimalistyczna blachodachówka lub panele dachowe. Decydując się na pierwsze rozwiązanie, inwestor powinien położyć nacisk na nowocześnie prezentujące się blachodachówki w kolorach grafitowych, czarnym lub jasnych odcieniach szarości. Najlepiej w prostym kształcie, z jak najdelikatniejszymi przetłoczeniami. Innym rodzajem pokrycia dachowego, które również doskonale wpisze się w charakter nowoczesnych, minimalistycznych budynków z dachem dwuspadowym, będą dostępne w ofercie Regamet panele dachowe: węższy Alex PRO lub szerszy Oskar PRO.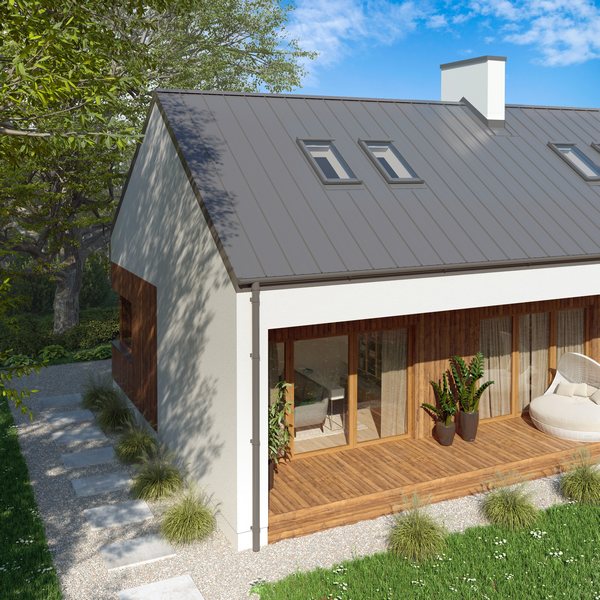 Panele dachowe będą również najlepszym wyborem dla inwestorów planujących dach jednospadowy o małym kącie nachylenia. Nie tylko nadadzą budynkom lekkiej, szlachetnej linii, a przez to niepowtarzalnego charakteru, ale również zapewnią pokryciu dachowemu wysoką jakość i odporność.
Trzeba również pamiętać, że nowocześnie wyglądający dach jest zasługą wielu różnych elementów. Ważną rolę odgrywa tu nie tylko forma więźby czy wygląd profilu blachodachówki, ale także odpowiedni system mocowań i wykończenie całości pokrycia dachowego. Służą do tego m.in. zaawansowane sposoby fabrycznego profilowania pokryć dachowych (np. paneli dachowych, które dawniej łączyło się ręcznie, zakładając i zaginając ich długie krawędzie na tzw. felc, a obecnie zamki profilowane są fabrycznie, znacznie ułatwiając montaż). Ważna jest również dostępność produktów w wielu wariantach wymiarowych i kolorystycznych, a także nowoczesne, dopasowane do wybranego rodzaju pokrycia akcesoria dachowe – kominki wentylacyjne, bariery śniegowe i obróbki blacharskie (m.in. gąsior, bokówka i kosz rynnowy). Te ostatnie produkowane są przez sam Regamet, dzięki czemu idealnie dopasowują się one do profili dachowych.
* Szczegóły gwarancji na stronie www.regamet.com.pl oraz w salonach sprzedaży.