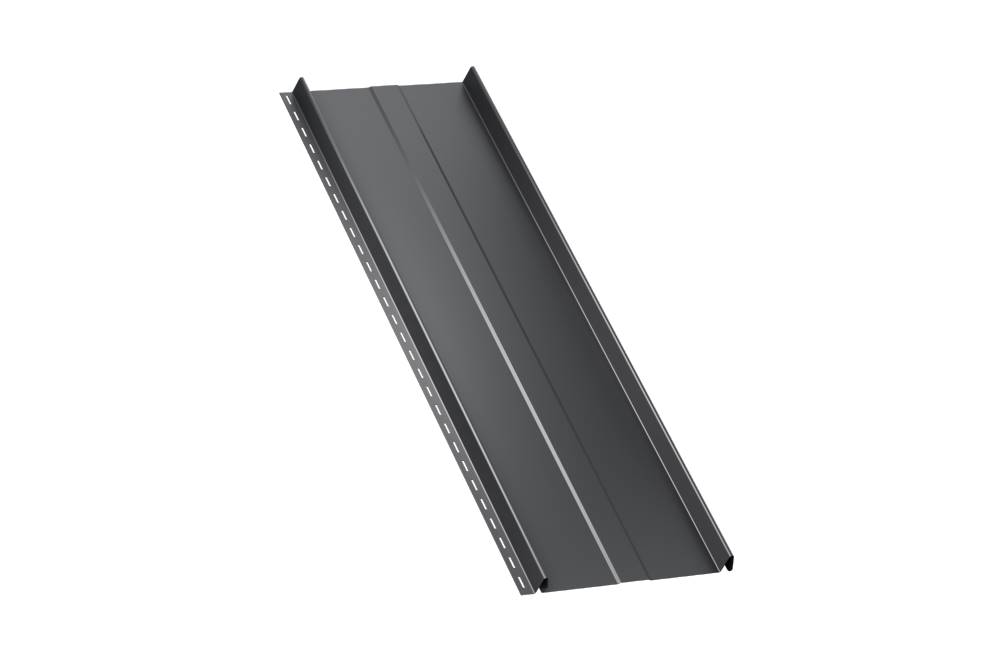 Tradycyjny dach na rąbek stojący przechodzi obecnie swój renesans i jest najbardziej nowoczesną i pożądaną postacią pokrycia dachowego. Alex PRO to nasza propozycja nowej odsłony tego typu profilu. Nadaje budynkom niepowtarzalny charakter i lekką, szlachetną linię. Doskonale prezentuje się zarówno na modernistycznych, jak i klasycznych domach.
Alex PRO to gwarancja wysokiej trwałości. Wykonany jest z wysokogatunkowej blachy, zabezpieczonej jedną z dwóch innowacyjnych, dostępnych tylko w naszej ofercie, powłok ochronnych. Dzięki niej Twój dach będzie bardziej odporny na uszkodzenia oraz dłużej zachowa swój oryginalny kolor.
Łatwość montażu i dyskretne łączenia sprawiają, że ta forma pokrycia dachowego jest jeszcze bardziej elegancka i funkcjonalna.