Blacha trapezowa to lekkie pokrycie dachowe, które jest chętnie wybierane przez inwestorów, zarówno w przypadku budynków mieszkalnych, gospodarczych jak i przemysłowych. Blacha trapezowa jest szczególnie polecana z uwagi na łatwość montażu, szeroki wachlarz dostępnych wzorów, odporność na działanie czynników atmosferycznych, a także korzystną cenę.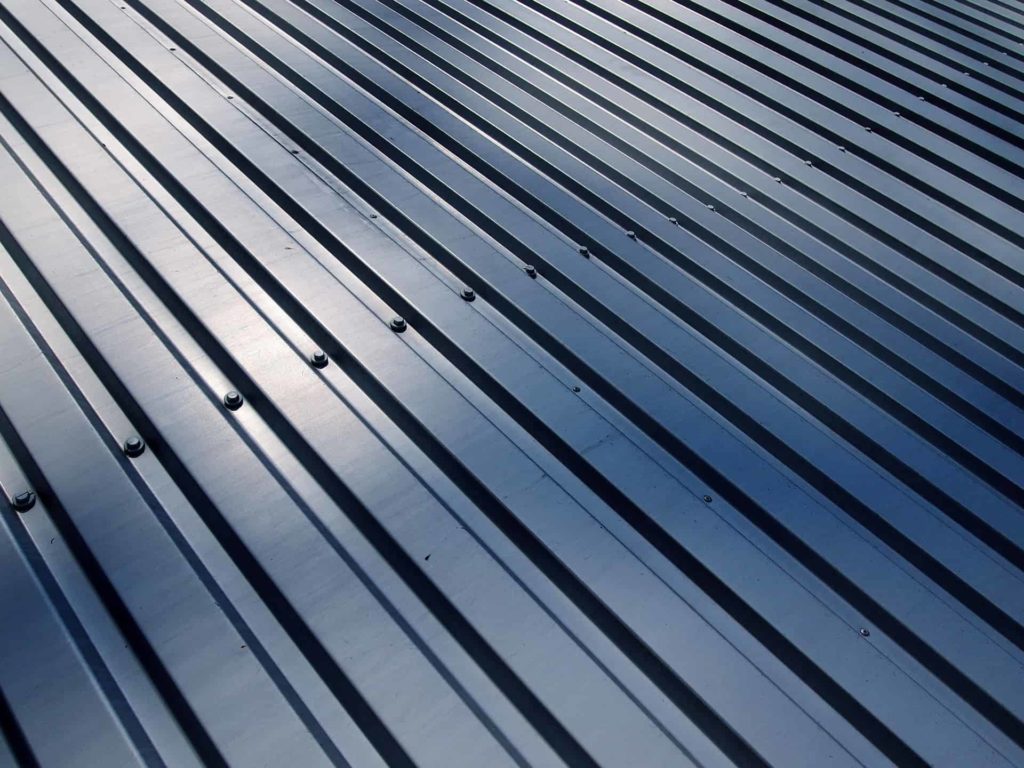 Przygotowanie dachu i blachy trapezowej do montażu
Krycie dachu blachą trapezową standardowo rozpoczynamy od sprawdzenia wymiarów dachu, jego kąta nachylenia oraz geometrii. Przekątne prostokątnej (lub kwadratowej) połaci dachu powinny być równe, a kąty proste. Blacha trapezowa może być układana na dachach prawie płaskich, o nachyleniu większym niż 9 stopni.
Ważny jest także stan blachy, która będzie wykorzystana do wykonania pokrycia. Blachy trapezowe muszą być właściwie transportowane i przechowywane. Dzięki temu zapobiegniemy powstawaniu ewentualnych odkształceń, zarysowań i uszkodzeń mechanicznych powłok, które mogą wpływać na obniżenie trwałości materiału.
Ułożenie FKW oraz łat i kontrłat
Układanie blachy trapezowej na budynkach mieszkalnych rozpoczynamy od montażu na krokwiach membrany wstępnego krycia, czyli folii paroprzepuszczalnej. Ochroni ona konstrukcję dachu przed zawilgoceniem. Układanie folii wstępnego krycia rozpoczynamy od okapu i układamy w kierunku do kalenicy.
Kolejnym krokiem krycia dachu blachą trapezową jest ułożenie konstrukcji z kontrłat i łat, które przeważnie są wykonane z drewna. Rozstaw łat musi być dostosowany do wymiaru konkretnego modelu blachy trapezowej i zgodny z projektem technicznym. Dzięki zastosowaniu rusztu powstaje przestrzeń, która umożliwia swobodną wentylację dachu.
Przed ułożeniem pokrycia konieczny jest montaż niektórych obróbek blacharskich, w tym pasa podrynnowego z hakami rynnowymi.
Montaż blachy trapezowej
Montaż blachy trapezowej rozpoczynamy od dolnej krawędzi dachu (okapu) w kierunku przeciwnym do kierunku najczęściej wiejącego wiatru. Kolejne arkusze układamy równolegle – od dołu (okapu) w stronę kalenicy. Układane arkusze muszą tworzyć kąt prosty z okapem.
Arkusze blachy układamy na zakładkę o szerokości profilu i za pomocą ocynkowanych i powlekanych wkrętów farmerskich mocujemy do rusztu. Jeżeli projekt techniczny nie określa liczby wkrętów, to wg normy PN-77/B-02011 w pasach krawędziowych rozmieszczenie wkrętów powinno wynosić min. 8 szt / m2, natomiast w strefach środkowych min. 5 szt / m2. Ważne jest, aby kolejność układania i łączenia elementów pokrycia była zawsze wykonywana zgodnie z zaleceniami producenta blachy trapezowej.
Montaż obróbek blacharskich
Ostatnim etapem prac dekarskich jest montaż pozostałych obróbek blacharskich. Do obróbek należą m.in.: pasy nadrynnowe, wiatrownice, obróbki kominowe, kalenice, bariery śniegowe, obróbki rur wywiewnych, itp. Zazwyczaj montaż obróbek  zaczynamy od położenia kalenicy. Na blachach stalowych niedopuszczalne jest montowanie obróbek wykonanych z miedzi.
Obróbki są nieodłącznym elementem każdego prawidłowo wykonanego pokrycia. Zabezpieczają dach przed działaniem czynników atmosferycznych, w tym przed przeciekaniem wody i śniegiem. Stanowią też ważny element, który wpływa na wygląd dachu.